---
---
      FREE Shippping worldwide
35% OFF For The Next 100 People!
COLLEGIATE BASEBALL'S "BEST OF SHOW" at the 2017 American Baseball Coaches Association

Eliminates CASTING and Trains Player to HIT INSIDE the Ball; Corrects DROPPING OF THE HANDS and DROPPING OF THE SHOULDER; Reinforces STAYING CONNECTED and SHORT TO THE BALL

NEW Redesigned Arm Band Adjusts to Fit Even the Smallest Arms; Recommended for Players Ages 9 and Up

BREAKAWAY GUIDESTRAP Provides Immediate Feedback when Incorrect Swing Mechanics are Used
Collegiate Baseball's "Best of Show" Award Winner - American Baseball Coaches Association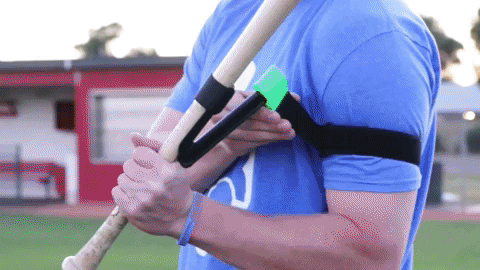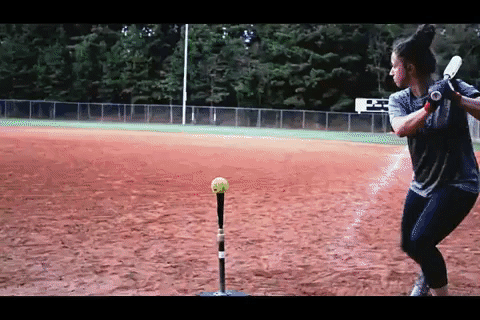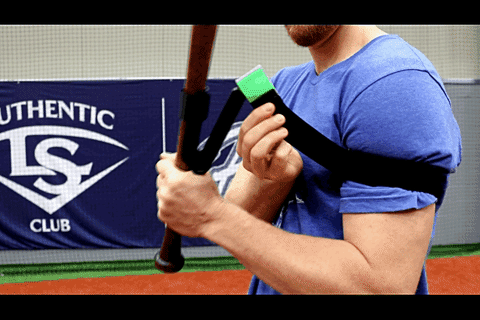 INNOVATIVE NEW SWING TRAINING AID - Now Used by Players and Hitting Coaches in more than 10 MLB Organizations
UNCOVERS HIDDEN SWING FLAWS & ALLOWS PLAYER TO "FEEL" THE EXPERIENCE OF USING CORRECT SWING MECHANICS
-- A simple way for players to learn the concepts of staying connected, short to the ball, and inside the ball
- TEACHES PROPER HAND PATH
- TRAINS PLAYER TO "HIT INSIDE" THE BALL
- CORRECTS "DROPPING OF THE HANDS"
- REINFORCES "SHORT TO THE BALL"
- PROVIDES IMMEDIATE FEEDBACK - Breakaway guidestrap indicates when player has used incorrect swing mechanics
GREAT FOR DRY SWINGS, TEE WORK & SOFT TOSS !!
- MOST USERS SEE RESULTS IN AS LITTLE AS 10 MINUTES!
Extremely high demand: expect 1-3 weeks for it to arrive (to be safe). Limit 3 per person!
Order processing takes 1-3 business days
35% OFF For The Next 100 People!
artistguitar offers a 100% satisfaction guarantee!  If you are unhappy with your purchase, send it to us and we will process a prompt refund upon receipt of the product.  See our refund policy for more information.
Have questions about ordering? 
Our customer service team works Monday through Friday from 9:00 AM to 5:30 PM Eastern Time.
Click "ADD TO CART!" to Order Yours Now!
---